Headlined by Entrepreneur Legend and Shark Tank Investor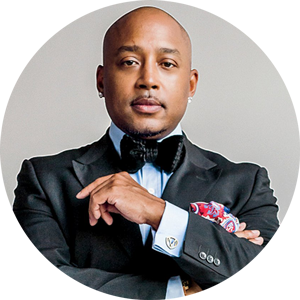 Daymond John has come a long way from turning a $40 budget into FUBU, a $6 billion fashion game-changer. Throughout his career, Daymond has continued to be an entrepreneur in every sense of the word. He is not only a pioneer in the fashion industry, but a Shark on ABC's Shark Tank, New York Times best-selling author, branding guru and highly sought after motivational speaker.
From 2014 – 2017, Daymond served as a Presidential Ambassador for Global Entrepreneurship, a position focused on promoting the power and importance of entrepreneurship on a global scale.
EXCEPTIONAL SPEAKERS TO FUEL RAPID LAW FIRM GROWTH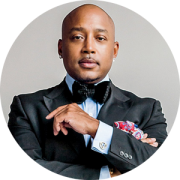 PIONEER. CEO. AUTHOR. URBAN ENTREPRENEUR. MARKETING & BRANDING EXPERT. SHARK TANK JUDGE. MOTIVATIONAL SPEAKER.
From humble beginnings to a self-made multimillionaire with over $6 billion to date in global product sales and a starring role on ABC's business reality TV show, Shark Tank, Daymond John is the personification of the American Dream. He continues to set standards of excellence while expanding his interests in fashion, branding, marketing, consulting, entertainment, and beyond. As a best-selling author, and ground breaking entrepreneurial expert Daymond's advice for attendees of the Law Firm 500 Conference will no doubt be one of the most sought after sessions our industry has ever witnessed.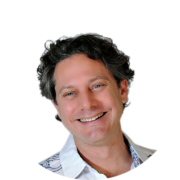 CEO & FOUNDER
HOW TO MANAGE
A SMALL LAW FIRM
In 2016 How To MANAGE a Small Law Firm, the national outside managing partner services company that RJon Robins founded, was named by Inc. Magazine, for the second year in a row, as one of the 5,000 fastest growing privately held companies in the Country.  Fastest in the category of helping solo and small law firm owners kick-butt and build better law firms (affording them more financial resources and freedom of time to help more clients and have a better life).
Summary of Event Schedule
Get in, get settled and get to know the colleagues you'll be spending the next couple of days learning with. We strongly encourage our attendees to take advantage of this time as the calm before the storm of curriculum that we will overtake your mind and prepare you for greatness.
Full Day Conference Sessions
Friday's schedule is comprised of hyper-focused one and half hour workshops. Each focusing on the following critical areas of building a successful law business. Sessions will be delivered in sequential order, so you won't have to choose between tracks.
Morning Conference Sessions
Education continues into day two, kicking off the morning with action plans delivered by a team of world class speakers.
Keynote Presentation by Daymond John
On Saturday evening, the conference adjourns and attendees celebrate and honor those who have been named to the Law Firm 500 list with a formal dinner and award ceremony, Keynoted by Pioneer Entrepreneur, Author, CEO and Shark Tank Investor, Daymond John.
Daymond John's presence and perspective is a call to attorneys all over the country to start thinking about the business of law as a product or service that needs to be marketed, and delivered through an organization that is nurtured and results measured.
John's unparalleled achievements, written works and personal history are inspirational for any business owner. We are grateful for his commitment to share his time and business acumen with our audience.
Law Firm 500 Award Ceremony
The time has come! We are proud to announce the winners of this year's prestigious Law Firm 500 Award. Gather with us for dinner, and the award ceremony celebrating the top one hundred fastest growing law firms in the country.