ABOUT THE LAW FIRM 500 SPONSORSHIP
Are you tired of the same boring trade shows, conferences and legal industry events?
Wish there was a place where you could present your services or product to qualified, serious law firm decision makers? Want to have legitimate recognition for your sponsorship before a session, lunch or networking hour?
We know how you feel, because we've been there!
As a Law Firm 500 Sponsor, your participation in the event will be treated with gratitude and respect. We won't just wave to you in the back and ask attendees to thank you. We are committed to making sure that you have a great experience, and see quality traffic come to your booth.
Our sponsorship options have been crafted with vendors in mind. Each offering a different level of participation and acknowledgement. Exhibitor spaces are in high traffic areas, near food, coffee or beverage service stations to ensure consistent traffic.
Attendees of the Law Firm 500 Conference are a unique breed of law firm owner; they are small and solo law firm owners who are FAST GROWING. They pride themselves on making sound business decisions. They have invested their time, money and mental space in an event that will teach them how to rapidly grow their business. Each with a set goal or vision for their practice in mind.
To view the sponsorship levels available for the 2018 Law Firm 500 Conference, complete this form. After you click submit, you will be taken to the next page, where you can download the pricing sheet, and sponsor application.
Don't wait, sponsorships are going fast!
LAW FIRM 500 SPONSOR FAQ'S
What level of sponsorships are available?
There are a wide range of Sponsor packages available. From $3,000 for a basic table top booth, all the way up to $25,000 for our Diamond Level Sponsor package.
Is there an Expo Hall?
Yes, a full Exhibitor Hall is located adjacent to the conference sessions. Meals will be served in the Expo Hall to maintain a steady flow of traffic for our Sponsors.
How many attendees are expected?
We expect an audience of 800 conference attendees at this year's event. The common profile of a Law Firm 500 attendee is the decision maker within the law firm. Due to the Law Firm 500 Award Ceremony being held at the close of the conference, many of the attendees will be the owners of the law firms who have made the Law Firm 500 list and will be receiving the Law Firm 500 Award as well.
EXCEPTIONAL SPEAKERS TO FUEL RAPID LAW FIRM GROWTH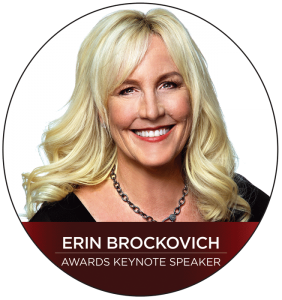 2018 KEYNOTE SPEAKER AND LEGAL LEGEND
Erin Brockovich is the force behind the largest direct-action lawsuit in US history — $333 Million. She became a household name when Julia Roberts portrayed her in the movie of her name while her NY Times Best-selling book Take It From Me. Life's A Struggle, But You Can Win has inspired millions.
It's been 22 years and Erin is still fighting. She continues to be a feared Consumer Activist as she champions people around the world who suffer because of environmental contamination, bad medical devices and pharmaceuticals.
Strong—Stubborn—Rebellious
—Effective—
At Law Firm 500, Erin will inspire you to new heights and fuel your determination with her drive and stick-to- it-iveness for success.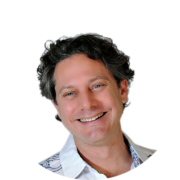 CEO & FOUNDER
HOW TO MANAGE
A SMALL LAW FIRM
In 2016 How To MANAGE a Small Law Firm, the national outside managing partner services company that RJon Robins founded, was named by Inc. Magazine, for the second year in a row, as one of the 5,000 fastest growing privately held companies in the Country.  Fastest in the category of helping solo and small law firm owners kick-butt and build better law firms (affording them more financial resources and freedom of time to help more clients and have a better life).
Event Schedule Coming Soon
©2018 Law Firm 500. All Rights Reserved.